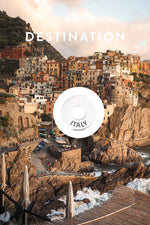 Destination: ITALY
"Home to many of the world's greatest works of art, architecture and gastronomy, Italy elates, inspires and moves like no other." 
- From our friends at Lonely Planet
* as of March 14th, 2022 
ENTRY:
Must meet one of the conditions of the Green Pass: certificate of vaccination, certificate of recovery or negative test result.   
WHILE THERE:
Masks indoors. 
Show Green Pass to access many indoor activities. 
A longer video, but so so good. Take a break from Netflix and give this a watch...you won't regret it! 
Leave a comment below and share any of your travel experiences in Italy...can't misses, helpful tips, how to get around etc.