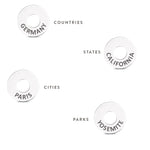 1. Select Your Rings
Collect a Travel Ring for all the amazing places you've visited.
SELECT MY RINGS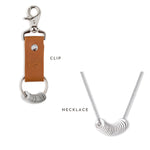 2. Choose Your Ring Carrier
Decide if you want to carry your Travel Ring Collection on a Clip or Necklace.
CHOOSE MY RING CARRIER
What TC Members Are Saying
"Bought this necklace for my daughter and she wears it everywhere. Its a great reminder of her travels and a conversation piece when she meets new people."

Lori S.

"Such a cute way to collect memories and the places you've explored."

Vanessa C.

"My friend was almost in tears when I gifted her and her fiancé a collection of rings for the places they had been together!"

Sandra H.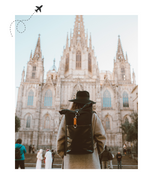 Carry your travel memories everywhere.
Unlike conventional souvenirs that sit at home and collect dust, your Travel Ring Collection is built strong to be by your side no matter where you go.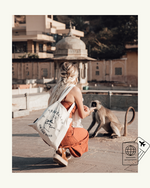 Share your travel stories.
Wherever you take your Travel Ring Collection, people will ask about it. Share and inspire others with your stories from the road.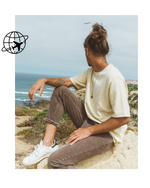 Inspire more adventures.
Your Travel Rings serve as an inspiration towards a lifetime of collecting unforgettable travel memories.
BECOME A MEMBER OF TC
EVERY PURCHASE HELPS REDUCE THE NEGATIVE EFFECTS OF TOURISM
Our mission is to promote sustainable travel through the elimination of single-use plastics.
LEARN MORE