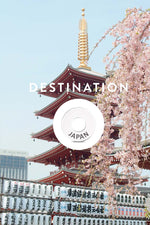 Destination: JAPAN
"Japan is truly timeless, a place where ancient traditions are fused with modern life as if it were the most natural thing in the world." 
- From our friends at Lonely Planet
* as of April 25th, 2022 
ENTRY:
Tourists are currently not allowed to enter Japan. 
It's never enough time in Japan, but this is a great video covering a lot of amazing places in Japan.
Leave a comment below and share any of your travel experiences in Japan...can't misses, helpful tips, how to get around etc.