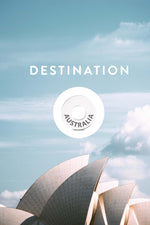 Destination: AUSTRALIA
"Australia is the unexpected: a place where the world's oldest cultures share vast ochre plains, stylish laneways and unimaginably blue waters with successive waves of new arrivals from across the globe." 
- From our friends at Lonely Planet
Joel Friend shares the ins-and-outs of traveling the east coast of Australia. He share's an itinerary from south the north, the best way to get around and an expected budget. 
Leave a comment below and share any of your travel experiences in Australia...can't misses, helpful tips, how to get around etc.