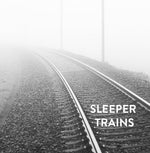 Sleeper Trains
This Lonely Planet article about a new sleeper train route in Europe popped up on my news feed this week. The route will connect the cities of Prague, Dresden, Berlin, Amsterdam and Brussels, and is set to be launched in 2022. Something for the interrailers to look forward to!
I have taken a few sleeper trains on my travels, but my most memorable was in Vietnam: from Hanoi to Huế. From miming the sounds of a train to a taxi driver, as we didn't know the Vietnamese for 'train station' (it's 'nhà ga' by the way), to walking across the tracks in the middle of the night trying to find the right train, to making friends with the family in our shared sleeper cabin, to almost falling into the train toilets in the dark – it's certainly not a journey I'll forget in a hurry!
Have you been on an unforgettable sleeper train journey? Let us know in the comments.