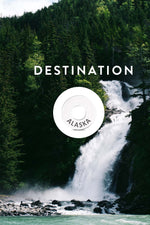 Destination: ALASKA
"Bears larger than bison, national parks the size of nations, and glaciers bigger than other US states. The word 'epic' barely does Alaska justice." 
- From our friends at Lonely Planet
* as of July 11th, 2022 
ENTRY:
Proof of Vaccination when arriving by air.
What you need to know to plan an RV Trip in Alaska!
Leave a comment below and share any of your travel experiences in Alaska...can't misses, helpful tips, how to get around etc.