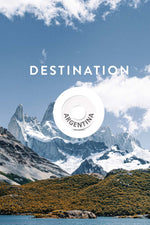 Destination: ARGENTINA
"Beautiful, defiant and intense, Argentina seduces with its streetside tango, wafting grills, fútbol (soccer), gaucho culture and the mighty Andes. It's one formidable cocktail of wanderlust." 
- From our friends at Lonely Planet
The Vagabrothers taking us through Mendoza, Argentina's amazing wine region and the home of Malbec
Leave a comment below and share any of your travel experiences in Argentina...can't misses, helpful tips, how to get around etc.