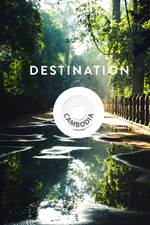 Destination: CAMBODIA
"There's a magic about this charming yet confounding kingdom that casts a spell on visitors. An adventure to Cambodia will inspire travelers to contemplate what happens when ancient and modern worlds collide." 
- From our friends at Lonely Planet
Brett Conti sharing the 10 things he thinks you should know when travelling to Cambodia ;)    
Leave a comment below and share any of your travel experiences in Cambodia...can't misses, helpful tips, how to get around etc.