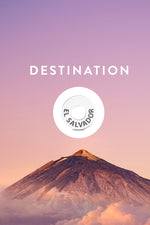 Destination: El Salvador
"El Salvador is a travel powerhouse in a tiny package. This underrated destination appeals to those looking to get off the beaten path of Central American travel and dive into a multifaceted country with a taste for adventure. Here you'll find world-class surfing on empty, dark-sand beaches; coffee plantations clinging to the sides of volcanoes; pretty flower-filled villages with buildings splashed by murals; and sublime national parks." 
- From our friends at Lonely Planet
Cat & Marcos share their experience travelling through El Salvador!     
Leave a comment below and share any of your travel experiences in El Salvador...can't misses, helpful tips, how to get around etc.