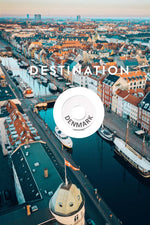 Destination: DENMARK
"Chart-topping contentment and quality of life, blockbuster dining and design, and a cheerful emphasis on hygge – explore (and envy) what makes Denmark tick." 
- From our friends at Lonely Planet
A video that's about as straight-forward as it gets...10 amazing places to visit in Denmark.
Leave a comment below and share any of your travel experiences in Denmark...can't misses, helpful tips, how to get around etc.