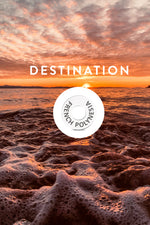 Destination: FRENCH POLYNESIA
"Sculpted by sky-piercing, moss-green peaks and lined with vivid turquoise lagoons, sultry French Polynesia is a place to take it slow and experience warm, laid-back island culture." 
- From our friends at Lonely Planet
Travel in Tahiti on any budget!
Leave a comment below and share any of your travel experiences in French Polynesia...can't misses, helpful tips, how to get around etc.