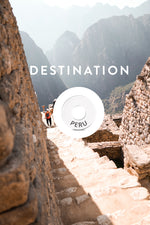 Destination: PERU
"Peru is as complex as its most intricate and exquisite weavings. Festivals mark ancient rites, the urban vanguard fuels innovation and nature bestows splendid diversity." 
- From our friends at Lonely Planet
The Vaga Brother's take you through all things Peru in this great video!    
Leave a comment below and share any of your travel experiences in Peru...can't misses, helpful tips, how to get around etc.