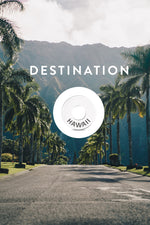 Destination: HAWAII
"It's easy to see why Hawaii has become synonymous with paradise. Just look at these sugary beaches, Technicolor coral reefs and volcanoes beckoning adventurous spirits." 
- From our friends at Lonely Planet
Captain Potter shaering an insight into modern indigenous life in Hawaii.
Leave a comment below and share any of your travel experiences in Hawaii...can't misses, helpful tips, how to get around etc.