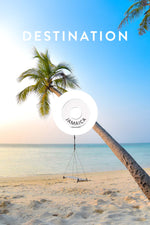 Destination: JAMAICA
"Jamaica is the Caribbean country that comes with its own soundtrack. Groove to its singular rhythm as you explore beyond the beaches and all-inclusives." 
- From our friends at Lonely Planet
* as of February 14th, 2022 
ENTRY:
Must provide a negative PCR or Antigen test within 72 hours of boarding flight. 
Obtain a free Travel Authorization form within 7 days prior to arrival.
If unvaccinated and travelling outside one of the Resilient Corridors, must quarantine for 14 days, regardless if test is negative.
WHILE THERE:
Face-masks in public. 
11pm - 5am curfew.  
Have always loved Will Edmond's travel videos and his Jamaica edit is awesome. Such a great vibe...
Leave a comment below and share any of your travel experiences in Jamaica...can't misses, helpful tips, how to get around etc.