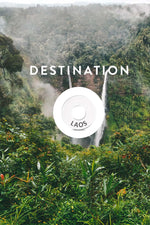 Destination: LAOS
"Vivid nature, voluptuous landscapes and a vibrant culture collide with a painful past and optimistic future to make Laos an enigmatic experience for the adventurous." 
- From our friends at Lonely Planet
* as of September 12th, 2022 
ENTRY:
Must be fully vaccinated OR a negative rapid test with 48 hours of arrival. 
Jen and Rafael from Int Affair sharing their complete travel guide for Luang Prabang!
Leave a comment below and share any of your travel experiences in Laos...can't misses, helpful tips, how to get around etc.