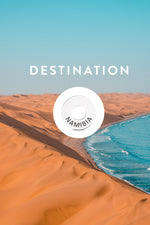 Destination: NAMIBIA
"If Namibia is 'Africa for beginners', as is often said, what a wonderful place to start." 
- From our friends at Lonely Planet
Allison Anderson takes us on her trip through some of the best Namibia has to offer!
Leave a comment below and share any of your travel experiences in Namibia...can't misses, helpful tips, how to get around etc.