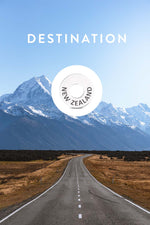 Destination: NEW ZEALAND
"Get ready for mammoth national parks, dynamic Māori culture, and world-class surfing and skiing. New Zealand can be mellow or action-packed, but it's always epic." 
- From our friends at Lonely Planet
* as of March 28th, 2022 
ENTRY:
Currently closed to most international travellers, but 5-phase plan to introduce a gradual re-opening is now underway.   
From suggested routes to costs and must-stops, this is a great video if you're interested in what a Road-Trip through New Zealand has to offer.
Leave a comment below and share any of your travel experiences in New Zealand...can't misses, helpful tips, how to get around etc.