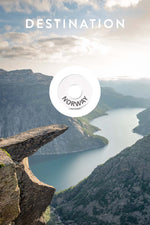 Destination: NORWAY
"The essence of Norway's appeal is remarkably simple: this is one of the most beautiful countries on earth." 
- From our friends at Lonely Planet
* as of May 30th, 2022 
ENTRY:
All Travel Restrictions lifted. 
Great all 'round look at all the amazing things Norway has to offer.
Leave a comment below and share any of your travel experiences in Norway...can't misses, helpful tips, how to get around etc.