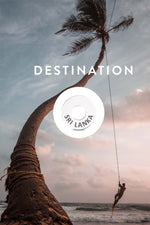 Destination: SRI LANKA
"Endless beaches, timeless ruins, welcoming people, oodles of elephants, rolling surf, cheap prices, fun trains, famous tea and flavorful food make Sri Lanka irresistible." 
- From our friends at Lonely Planet
* as of June 5th, 2022 
ENTRY:
No restrictions when vaccinated.
If unvaccinated, must have negative PCR test within 72 hours of departing flight.   
A shorter video covering all the best spots to visit in Sri Lanka.
Leave a comment below and share any of your travel experiences in Sri Lanka...can't misses, helpful tips, how to get around etc.