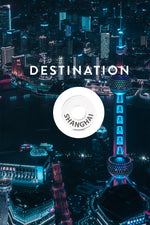 Destination: SHANGHAI
"Shanghai: few cities in the world evoke so much history, excess, glamour, mystique and exotic promise in name alone." 
- From our friends at Lonely Planet
Your guide to all things Shanghai...enjoy!     
Leave a comment below and share any of your travel experiences in Shanghai...can't misses, helpful tips, how to get around etc.