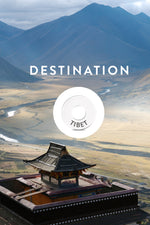 Destination: TIBET
"Tibet offers fabulous monasteries, breathtaking high-altitude walks, stunning views of the world's highest mountains and one of the warmest cultures you will ever encounter." 
- From our friends at Lonely Planet
Follow along as Where's Poppy explores the capital Lhasa. !
Leave a comment below and share any of your travel experiences in Tibet...can't misses, helpful tips, how to get around etc.