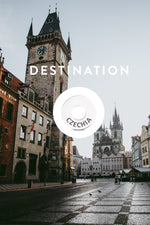 Destination: CZECHIA
"Since the fall of communism in 1989, the Czech Republic – and its capital in particular – has evolved into one of Europe's most popular travel destinations." 
- From our friends at Lonely Planet
Not easy to choose just 10, but Ryan Shirley does it well. Check it out!
Leave a comment below and share any of your travel experiences in Czechia...can't misses, helpful tips, how to get around etc.