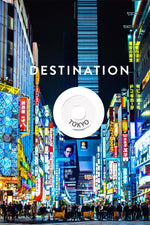 Destination: TOKYO
"Yoking past and future, Tokyo dazzles with its traditional culture and passion for everything new." 
- From our friends at Lonely Planet
Get lost in the streets of Shibuya, one of the world's most famous neighbourhoods. 
Leave a comment below and share any of your travel experiences in Tokyo...can't misses, helpful tips, how to get around etc.