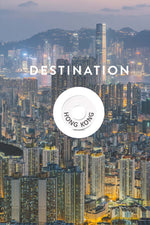 Destination: HONG KONG
"Hong Kong's enchanting neighborhoods and islands offer a sensory feast. You may find yourself swaying along on a historic double-decker tram, cheering with the crowd at the city-center horse races, or simply gazing out at the glorious harbor. " 
- From our friends at Lonely Planet
A Top 10 of of must-see's in HK. 
Leave a comment below and share any of your travel experiences in Hong Kong...can't misses, helpful tips, how to get around etc.