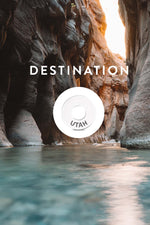 Destination: UTAH
"Welcome to nature's most perfect playground. From red-rock mesas to skinny slot canyons, powder-bound slopes and slick rock trails, Utah's diverse terrain will stun you. The biking, hiking and skiing are world-class. And with more than 65% of the state lands public, including 14 national parks and monuments, the access is simply superb." 
- From our friends at Lonely Planet
How to spend 2-weeks in this amazing State 🇺🇸 
Leave a comment below and share any of your travel experiences in Utah...can't misses, helpful tips, how to get around etc.