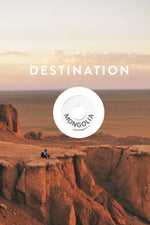 Destination: MONGOLIA
"Rugged Mongolia is an adventure destination where travelers can experience vast, untouched landscapes and learn about nomadic culture." 
- From our friends at Lonely Planet
Highlight's from shawneydepp and his dream trip to Mongolia.  
Leave a comment below and share any of your travel experiences in Mongolia...can't misses, helpful tips, how to get around etc.