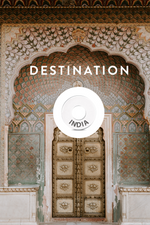 Destination: INDIA
"With its sumptuous mix of traditions, spiritual beliefs, festivals, architecture and landscapes, India will set your memories ablaze long after you've left its shores." 
- From our friends at Lonely Planet
Rhett and Claire sharing all the things you need to know before your first trip to India. 
Leave a comment below and share any of your travel experiences in India...can't misses, helpful tips, how to get around etc.