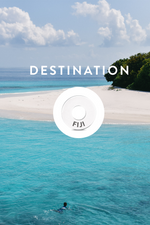 Destination: FIJI
"Set your internal clock to 'Fiji time': exploring the archipelago's exquisite beaches, undersea marvels, lush interiors and fascinating culture shouldn't be rushed." 
- From our friends at Lonely Planet
The best way to spend 7 days island hopping in paradise.  
Leave a comment below and share any of your travel experiences in Fiji...can't misses, helpful tips, how to get around etc.