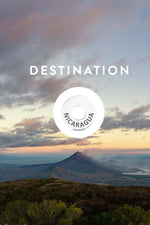 Destination: NICARAGUA
"An affable all-rounder, Nicaragua embraces travelers with diverse offerings of volcanic landscapes, historic towns, sensational beaches, remote, idyllic islands, wave-battered Pacific beaches and pristine forests." 
- From our friends at Lonely Planet
* as of August 15th, 2022 
ENTRY:
If unvaccinated, must present a negative PCR Test within 72 hours of entry. 
With The Sparrows spent 2 months travelling around Nicaragua and he provides so many great tips and practical information to help you plan your trip.
Leave a comment below and share any of your travel experiences in Nicaragua...can't misses, helpful tips, how to get around etc.