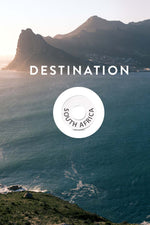 Destination: SOUTH AFRICA
"Black-maned lions framed against Kalahari dunes; powdery beaches lapped by two oceans; star-studded desert skies; jagged, lush mountains – this truly is a country of astounding diversity." 
- From our friends at Lonely Planet
* as of August 15th, 2022 
ENTRY:
All travel restrictions lifted.
Little Grey Box sharing a ton of great information for anyone visiting South Africa for the first time. 
Leave a comment below and share any of your travel experiences in South Africa...can't misses, helpful tips, how to get around etc.